Joined

Mar 5, 2020
Messages

9,323
Likes

21,930
House Bill for 1,000% Tax on Assault Weapons to Be Filibuster-Proof: Beyer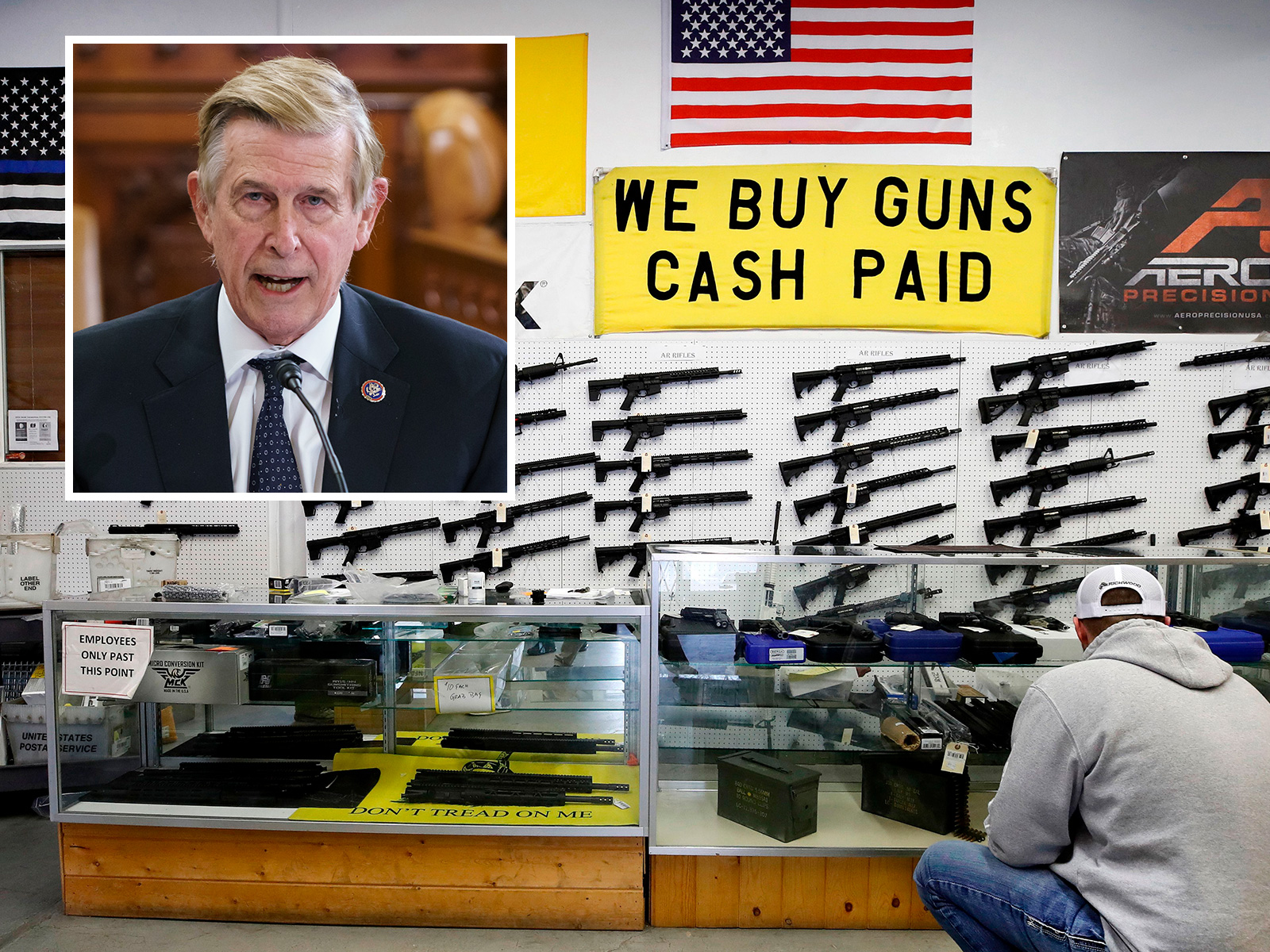 Democratic Representative Donald Beyer said that the new bill would be intended to "inhibit and restrict sales" of AR-15-style guns.

www.newsweek.com
Representative Donald Beyer, a Virginia Democrat, is seeking to introduce a 1,000 percent tax on assault weapons through a reconciliation process that would not require any Republican votes.
The congressman said the bill is meant to discourage Americans from buying deadly weapons that have been used in frequent mass shootings across the country. In the past three weeks alone, shootings in New York, California, Texas, and Oklahoma have left dozens of adults and children dead.
"What it's intended to do is provide another creative pathway to actually make some sensible gun control happen," Beyer told Insider in an article published Sunday, while discussing his proposal. "We think that a 1,000% fee on assault weapons is just the kind of restrictive measure that creates enough fiscal impact to qualify for reconciliation."
Reconciliation is a tactic that can allow laws to bypass the
Senate
's 60-vote requirement known as the filibuster.
Under this process, a law can pass with a simple majority so long as every Democratic lawmaker supports it.
Democrats
previously used this strategy
last year to approve a COVID-19 relief package and the House-approved Build Back Better bill.
Virginia Democrat Donald Beyer is proposing a 1,000 percent tax on assault weapons in the aftermath of several mass shootings in the U.S. Above, assault rifles hang on the wall for sale in Chantilly, Virginia, on October 6, 2017.
One expert told Insider that Beyer's measure could meet the threshold of bypassing the filibuster because "taxes get more deference in budget reconciliation than other policies from a parliamentarian point of view."
However, the bill would still likely face significant hurdles, even among Democrats. Multiple lawmakers have previously proposed tax hikes on guns and ammunition in an attempt to drive down sales, but have been unsuccessful. Beyer's proposal also marks a much more significant tax increase than Democrats have targeted in the past.
The bill would only focus on assault weapons, such as AR-15s, but would not include a tax increase on bullets. However, any high-capacity magazines that can carry more than 10 rounds of ammunition would be aggressively targeted, according to Insider.
AR-15-style guns can range in price from $500 to $1,000, meaning that
a 1,000 percent tax increase could add $5,000 to $20,000 to their final sales price
. The Democratic lawmaker said that he's open to negotiating that figure, however, but that the goal is to drive down gun purchases and limit the number of assault weapons in circulation.
"There's nothing magical about that thousand percent number. It's severe enough to actually inhibit and restrict sales. But also successful enough that it's not seen as an absolute ban," Beyer told Insider.
His proposal comes as Democrats and
Republicans
continue to
spar over gun legislation
in the aftermath of recent attacks against schools, grocery stores, churches, and medical centers.
Earlier this week, President
Joe Biden
called on
Congress
to either
ban the sale of assault weapons
, or raise the age to purchase them from 18 to 21. He also called for a ban on high-capacity magazines, as well as increased background check requirements, and a repeal of the immunity that protects gun manufacturers from liability if their weapons are used in deadly attacks.
"How much more carnage are we willing to accept? How many more innocent American lives must be taken before we say enough? Enough," the president said in an impassioned speech to the nation. "It's time to act. For the children we've lost. For the children we can save. For the nation we love. Let's hear the call and the cry. Let's meet the moment. Let us finally do something."
Last edited: