This is amazing. I don't have an antenna but I can still listen online. I'd like to decode some packet radio or texting as I call it. I want to use the audio from these stations to decode.
The program is built into the websites.
You just click on the link to open up a station.
Once in that station, you have a waterfall feed with labels of all the frequencies that it picks up.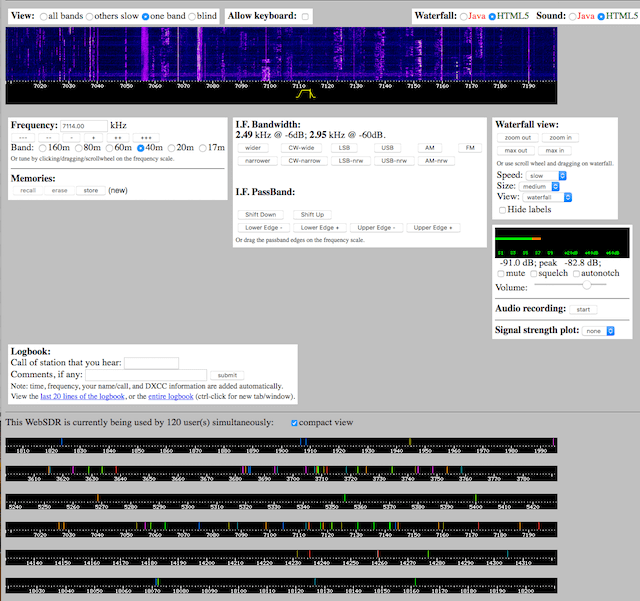 Want to listen to ham radio online? Frustrated by dead links? You will only find live links here!