The wounded police officers were all in stable condition, the Houston Police Department tweeted.​
Houston
police were dealing with a barricaded suspect Thursday afternoon after three police officers were
shot
, authorities said.
The unidentified 31-year-old suspect fired at police from a vehicle as officers moved toward him, a reporter with FOX 26 of Houston wrote on Twitter.
The wounded police officers were all in stable condition at Memorial Hermann Hospital, the Houston Police Department
tweeted
.
The shooting of the officers earlier Thursday prompted a
manhunt
that led police to the suspect a short time later.
The suspect had fled in a white Mercedes-Benz vehicle,
according
to Houston police.
FOX 26 obtained video of the incident, where dozens of shots between police and the suspect can be heard.
The shootings continued a recent wave of attacks against police officers nationwide, including other shootings in
Texas
and
New York City
.
White House press secretary Jen Psaki blamed the "underfunding" of police departments for the crime spike.
During the White House news briefing Monday,
Psaki said "gun violence" was a "huge reason"
for the increase in crime, and also blamed the "underfunding of some police departments and their need for additional resources."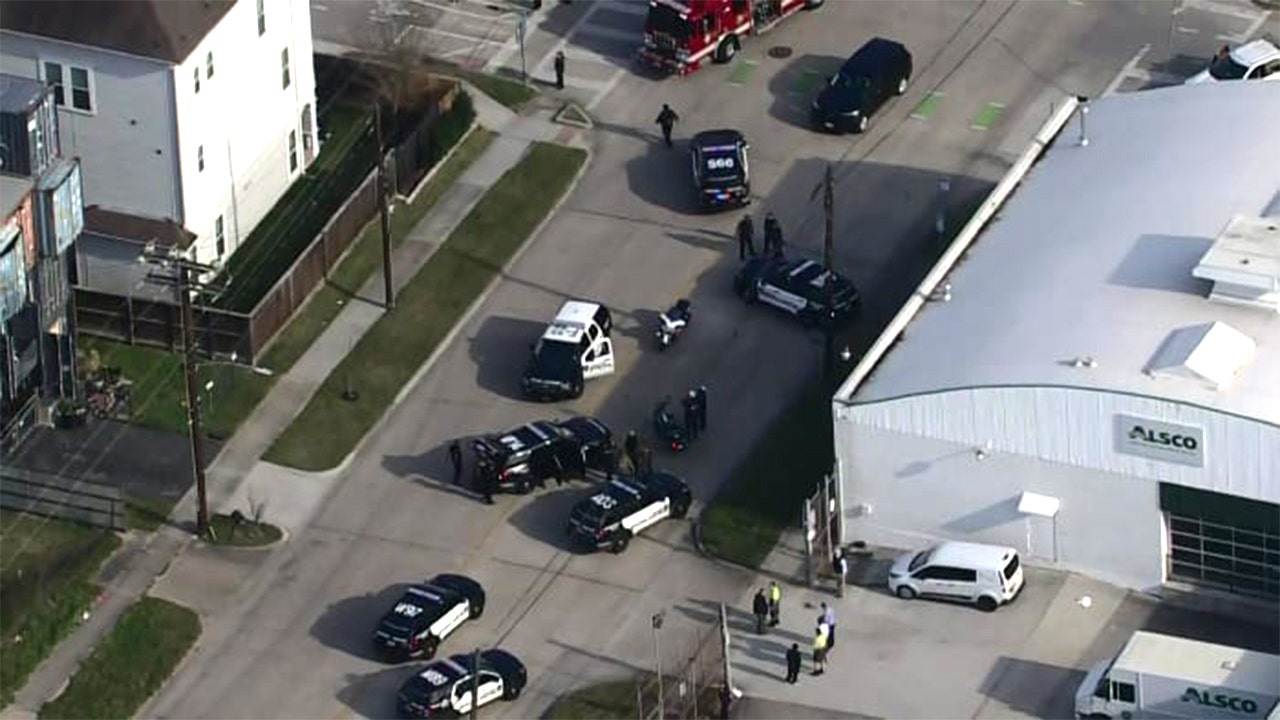 An armed suspect was arrested in Houston on Thursday evening in the shootings of three city police officers, authorities said.
www.foxnews.com