Joined

May 10, 2018
Messages

1,033
Likes

1,820
Just some strange history about this deal. Hensoldt is related to Zeiss through a ridiculously complex set of transactions. It started when Zeiss bought the original Hensoldt in 1928 and used the name for their military optics till around 2007 when they changed it to Carl Zeiss Optronics GmbH. In 2012 Zeiss sold a majority interest in Carl Zeiss Optronics to EADS Cassidian, part of the European Aeronautic Defence and Space group and it became Cassidian Optronics. In 2014 Cassidian acquired the remaining 24.9% from Zeiss and Cassidian Optronics became a 100% subsidiary of Airbus Defence and Space. In 2017 Airbus sold this business unit to the US financial investor KKR for 1.1 billion euros. Since then the company has been known as Hensoldt AG. Carl Zeiss Sports Optics has been the US distributor of the Hensoldt line of rifle scopes since 2011.
Now Hensoldt has the reputation of having some of the best military class optics in the business. This particular scope is a deal because it is kind of weird. It was supposedly a special for an EU military that wanted 0.05 mil clicks instead of the standard 0.1 mil clicks. So they got their 0.05 mil clicks but they didn't change the turret markings, so that 10 clicks are marked a 1 (as in ten 0.1 clicks equals 1 mil), but on this scope 10 clicks equals 0.5 mil, 20 clicks equal 1 mil but that will bring you to the 2 mark. So you have to divide the turret markings by 2 to get the actual mils. Also, it's an old design and doesn't have a zero stop. It also has a SFP mil-dot reticle set for the 12X magnification, so again you have to deal with a factor of 2 if you want to use it at full power (24x) or low power (6x). At 24x your reticle subtensions will be half what they are at 12x, at 6x they will be double. So if you can live with the weird turret and reticle issues, you can get a scope with glass that is supposed to be as good or better than a Schmidt - Bender for about half normal price.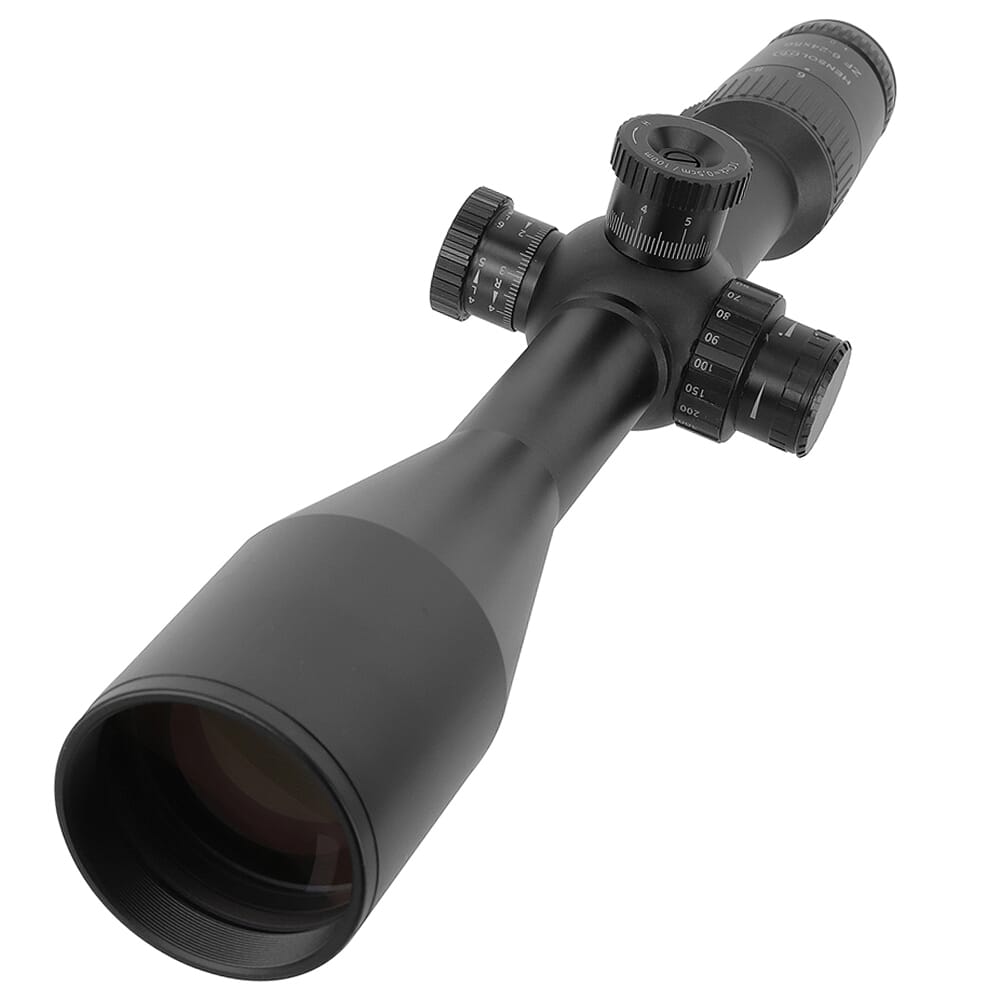 Hensoldt ZF 6-24x56 Mildot Riflescope 10139126 | Only at EuroOptic.com!